Don't hesitate to contact us
Write to us
info@motiondigitalads.com
Office hours
Mon-Sat 9:00 - 6:00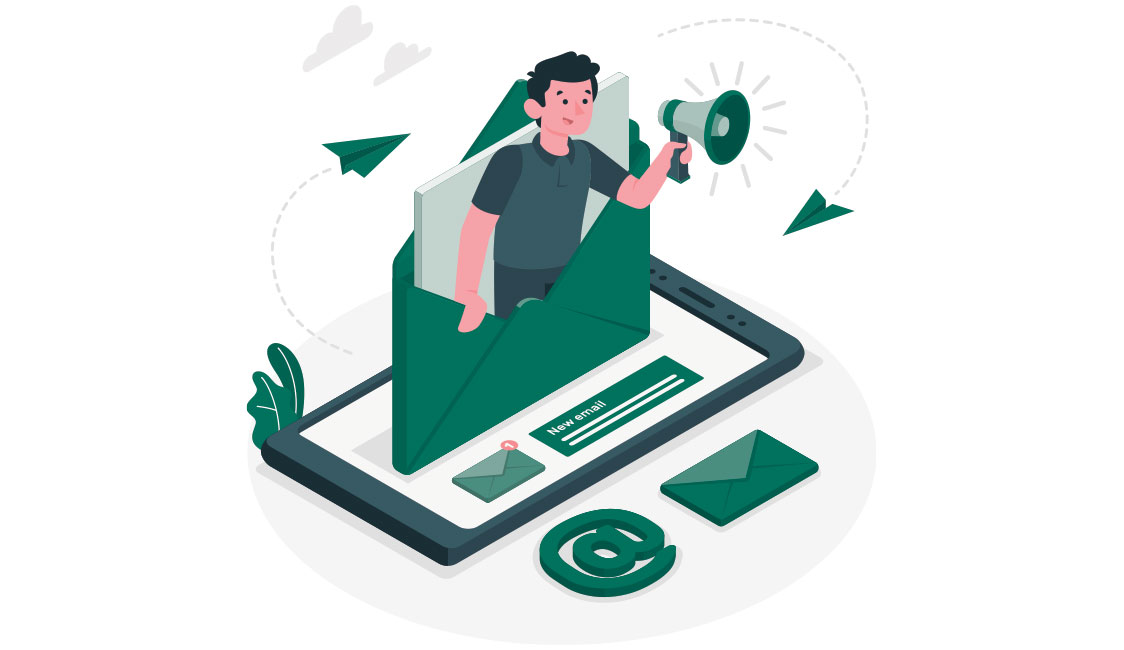 Email marketing is a type of direct marketing in which you use personalized emails to inform your email list about your goods or services. It can also be used to persuade the members of your email list to complete a particular task, such as making a purchase, scheduling a demo, signing up for a trial, or registering for an event. In place of mass mailings that are "one size fits all," consent, segmentation, and personalization are now the three main focuses of modern email marketing.

 Businesses can segment their email lists based on demographic, geographic and behavioral data, enabling them to send targeted messages to specific groups of people.
Email marketing allows businesses to personalize their messages based on the recipient's interests, preferences and behaviors, making them more relevant and engaging.

Campaigns can be easily tracked and measured, providing businesses with insights into open rates, click-through rates, conversions and other important metrics that can help them optimize their campaigns for better results.
Cost-effective way to reach a large audience. Unlike traditional marketing methods like print and television, email marketing is relatively inexpensive, and the costs are mainly associated with email marketing software and copywriting.